Best Concerts in Toronto This Summer?
unique-limos-wpadm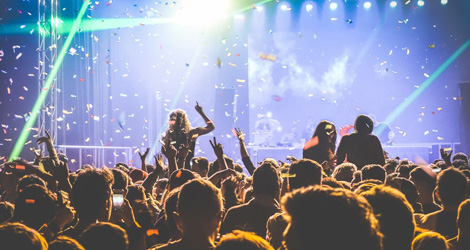 If you are looking to get out this summer, why not head to Toronto to see some of your favorite musical acts live in concert? If you are going to head out, don't forget to book your limo ahead of time. This can make it much easier to get to and from your event without having to find a parking spot or worry about having had too much to drink during the show.
July 9 Jay-Z and Beyonce
On July 9, Jay-Z and Beyonce will be performing at the Rogers Centre. Jay-Z is considered to be one of the best rappers ever while Beyonce is a top R$B/pop act. Together, they give fans of all ages and genres something to look forward to.
Lady Gaga Plays the Same Night as Jay-Z and Beyonce
Also on July 9, Lady Gaga is going to be performing at the Air Canada Centre. She is best know for her outlandish costumes and lyrics that are meant to both shock and make you think at the same time.
Katy Perry Comes to the Air Canada Center on July 18
Those who enjoy Beyonce will most likely want to come back for more as Katy Perry lights it up with several of her hit songs. The singer is best known for songs such as Firework, Roar and Birthday.
Guns and Roses Is Sure to Be a Wild Show
You will be in the jungle when Guns n' Roses comes to town. They were popular in the 1980s with songs such as Welcome to the Jungle and Sweet Child of Mine, and they will be playing at the Sound Academy on July 15.
5 Seconds of Summer Offers a More Traditional Sound
For those who prefer that the instruments are played by real people as opposed to being piped in through a sound system, you can watch 5 Seconds of Summer at the Toronto Opera House on July 11. In addition to the 5 Seconds of Summer show, other classical music acts will come to town at the Danforth Music Centre such as Orchestral Manoeuvres in the Dark.
There are going to be many great concerts in the Toronto area this summer. Now is the time to get your tickets, book your limo and enjoy your vacation.