Dad 's Day Toronto Style
unique-limos-wpadm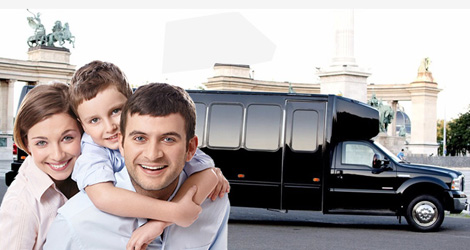 Toronto and the surrounding area offers a lot of choices for things to do on Father's Day. One thing that will not have to be done is the driving, a top notch limo service can take care of that. Father's Day Sunday offers many venues and entertainment destinations in the Toronto Area. The City venues will draw crowds and a limo can be just the right solution to the problems of tiresome drives and parking the car. A limo can enable the special day to be a grand tour from place to fun place. No need to waste precious Dad's day hours looking for parking or working through traffic and lines.
There are some fabulous ideas and activities for Father's Day in Toronto and the nearby areas. The Harbour is a great place to start. They offer boat tours with buffet lunch or dinner. Tours leave for two separate seatings, early and late. One can spend the day on a leisurely cruise and see the Harbour and Toronto Islands. A sunny day out on the water and a great meal make for wonderful memories. For Dad's who like arts, film, or music, there are festivals in Toronto such as the North by Northeast Festival.
For fun and cultural events, there are many options from which to to choose like the Revolutionary War re-enactment at Black Creek Village with a famous cookout BBQ. Or for a different period of history the Medieval Festival with period costumes, jousting and authentic sights and scenes and live entertainment. Some Dad's enjoy taking part in the action. For a fun and exciting day that will stay in the conversations long afterwards, take Dad out to the racetrack and let him drive a race car. Speeding around the blacktop oval at nearly 240 kmph is an experience Dad can keep in the thrills column for years to come.
One can invite Dad to a helicopter ride to zoom in low over the sights. For a change of pace, there is the Fort Henry Beer Festival which has cannon fire too. For Dads's with little time for themselves, it is a good day to indulge pastimes and hobbies he has been missing. Take Dad to one of the fabulous Toronto are golf courses, or out on the water for a day of fishing for Crappie or Walleye.
A limo can turn Dad's Day into a effortless day of fun. With no worries about driving, everyone can have a great time with events, food , and refreshments. As always when renting a limo, one should explain the details of the day and the tasks the limo will perform. The size of the group is important along with any preferences or requests, such a DJ services or food or drink in the vehicle. As Limo experts, certain equipment will seem right and will be recommended, however, the customer must decide which is the best vehicle for the day the customer has in mind.