Graduation Party Bus Etiquette: Do's and Don'ts
unique-limos-wpadm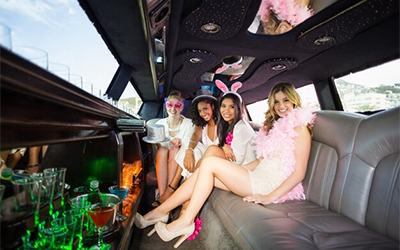 Your graduation is a significant milestone, and what better way to celebrate than on a luxurious party bus from Unique Limos? These stylish vehicles are the perfect setting for a memorable celebration with your friends and family. Following some graduation party bus etiquette do's and don'ts is crucial. Let's explore these guidelines to make your celebration both fun and respectful.
Do: Plan Ahead
Reserve your Unique Limos party bus well to secure your preferred date and time.
Plan the guest list and inform your guests of the schedule so everyone is on the same page.
Don't Overcrowd the Bus
While it's tempting to invite everyone you know, remember that party buses come with a maximum capacity. 
Respect this limit to ensure everyone's safety and comfort.
Do: Coordinate with the Driver
Communicate with the professional driver from Unique Limos to discuss your route and any specific stops you'd like to make.
Follow the driver's instructions and respect their authority during the journey.
Don't Bring Unauthorized Items
Avoid bringing prohibited substances, illegal items, or anything that goes against the rules of the party bus or local laws.
Respect the no-smoking policy if it's in effect.
Do: Keep the Party Spirit High
Create a lively and festive atmosphere with music, decorations, and fun games.
Please encourage your guests to enjoy the party responsibly and to respect the vehicle and its amenities.
Don't Disturb Other Passengers
While having fun is essential, be mindful of the other passengers on the bus and keep the noise reasonable.
Respect the privacy and personal space of others.
Do: Clean Up After the Celebration
Ensure you and your guests leave the party bus in the same condition you found. Dispose of trash in designated bins.
Show appreciation by leaving a tip for the driver if you had a positive experience.
Don't Arrive Late
Punctuality is key. Make sure to board the party bus on time to keep the schedule running smoothly.
Arriving late can result in delays and inconvenience for fellow passengers.
Do: Show Gratitude
Thank the driver and Unique Limos staff for their service and professionalism.
Express your appreciation to your guests for joining you on this special occasion.
Don't Overindulge
While enjoying some drinks on the party bus is okay, overindulgence can lead to uncomfortable situations and safety risks. Drink responsibly.
Never encourage underage drinking or irresponsible behaviour.
Following these graduation party bus etiquette do's and don'ts will ensure a fantastic and safe celebration for everyone involved. Unique Limos' party buses provide an excellent backdrop for your special day, so make the most of it by being considerate and respectful. Let your graduation party be a memory to cherish for years to come. Book your Unique Limos party bus today and celebrate in style!