How To Save On The Cost Of Renting A Wedding Limousine
unique-limos-wpadm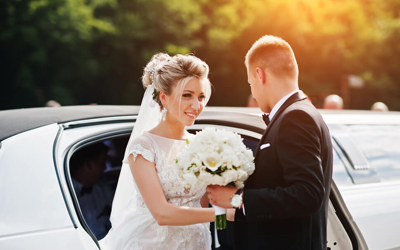 Whether you need to book a limousine for your wedding day or prom night, you will be looking to get the low-cost deal. Because a limousine is a luxury vehicle, most people think it hurts your budget when you plan to rent a limo.
So, here are some strategies that you can use to reduce the cost of renting a wedding limo without compromising the luxurious style and comfort the limo offers.
3 Tips To Save On Rental Limo Cost
Book In Advance
One of the essential things, book your limousine in advance after comparing several other limo services provider companies. Planning gives you enough time to find the right one that meets your needs. On the other hand, the last minute reservation may cost you higher.
Grab Special Deals
If you begin by planning the whole process, you will have enough time to find the limo service company that offer exclusive deals like discount and other offers. Moreover, you can discuss on call openly to prevent hidden charges.
Combine Bookings
When you have a larger order, negotiation is necessary to discuss. Especially during the wedding season, you will need more than one limo. So, once try to convince the service provider to negotiate on combine bookings.
The three tips mentioned above can help you save on the cost of renting a wedding limousine. With Unique Limos, you don't need to use any strategy as we offer well-maintained limousine services at budget-friendly pricing. If you are looking for a wedding limousine in Toronto or GTA, book your reservation with us to get a cost-effective deal.