In Toronto, It Is Time To Ski
unique-limos-wpadm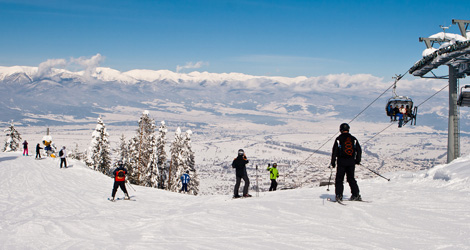 As the Ski season approaches, it is time to consider the great opportunities in the Toronto area. With either short or slightly-longer drives, one has a number of excellent choices for family fun and challenging skiing locales. For ski trips that center on Toronto such as flying into Pearson Airport, one can travel by car or bus to reach nearby ski destinations in Ontario on the Niagara Escarpment. For more challenging slopes and greater variety of conditions, a longer trip to the Quebec area will be quite rewarding. In either region, the early ski season in Central Canada is one of the best times of the year. Limousine service can add to the ease and enjoyment of the early ski season.
Toronto Regional Family Fun
Barrie, Ontario and Snow Valley offer nearby family-oriented skiing and recreation. The slopes are inviting and manageable. They offer snow tubing fun for everyone. Snow Valley offers a variety of slopes and an extensive teaching facility. It is a great place for the experienced skiers to enjoy a day while the kids and beginners sharpen their skills. The Horseshoe resort uses its unique bowl shape to provide a long ski day as the rim of the rise shields the slopes from melting.
The Big Slopes Are Waiting
For family fun with some additional opportunities for challenging slopes and trails, the Toronto ski areas offer many great choices. Collingwood offers the Blue Mountain resort. One of the most popular ski areas in Canada, it has a one of the longer slopes at nearly 1,100 feet. It has fast and high capacity lifts which keep the skiers on the slopes and not waiting in queues. Blue Mountain provides fabulous family fun at Tellus Park for free riders and monster trails, and 50 foot ski jumps. While the ride is longer, approximately six hours, one can experience a 2,000 foot vertical on Mount Tremblant, Quebec. The challenging slopes offer early morning first tracks runs and appeal to experienced skiers.
Expert to Beginner Something for All
Some resorts offer refreshing spas in addition to fun in the snow. Calabogie Peaks is about four hours by car or Limousine. The Hill and the Dickson Manor offers the Pineside Terrain Park and its wonderful mixture of expert and beginner areas. This low key styled resort offers families a chance to find their levels and share the same small facility. This intimate resort is a great way to get into the ski season and a day of high energy sports and pampered care and relaxation.
Many Ways to Travel
From Toronto, there are several options for reaching the type of skiing one wishes to enjoy. One can get rental cars at the airport. There are daily buses serving many of the nearby areas. Limousine service offers convenience and carefree time to relax. Particularly for longer trips or to explore new areas, a limousine can be the best option. Many services offer hourly rates and special ski packages. The slopes are waiting, and so are these convenient ways to reach them from Toronto.