Myths Debunked About Rental Limousine
unique-limos-wpadm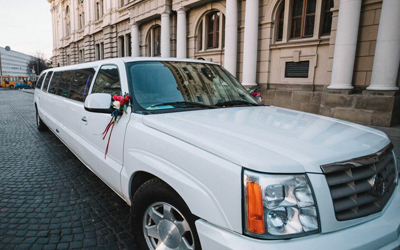 No one would like to deny a ride in a long fancy car defining a luxury, class and elegance. Fortunately, your dream can turn into reality by choosing the rental limousine. You need to contact the leading limousine services provider company and book your ride.
But there is a problem. Several people have misconceptions about the rental Limousine. This is why they feel uncomfortable to choose the limo on rent. Following are the rental limousine myths debunked:
Limousine Are For Rich
Some people think that Limousine is only for the rich because it is expensive. The fact is rental limousines are budget-friendly for everyone.
Old Limousine Are Available On Rent
The truth is most leading limousine companies in the market have a large fleet of late-model limos so that they can provide satisfying services to their clients.
Limo Drivers Are Untrained
The limo drivers are licensed and trained to provide a safe ride to the customers. They have years of experience in driving that can help you with the entire things you need during the rental period.
Limos Are Not Suitable For Long Drives
Most of the time, people choose limos to ride at a short distance. It does not mean the limousines are not safe for a long drive. They are sturdy enough to be on the road for 24 hours without breaking down.
Limos Are Only For Business Executives
You can choose limos for any family or corporate event including, prom party, wedding, birthday party, airport pick up and drop off, sightseeing and more.
It Is Challenging To Hire Limousine
No, nowadays, it has become more comfortable for you to book a limousine for your event. Book online or call the professionals for your reservation.
So, feel free to contact us at Unique Limos to book Limousine for your upcoming luxury travel experience. For the past 10 years, we have been serving our clients with reliable and affordable services. Now, it's your turn.