Party Bus Rental Etiquette: Dos and Don'ts for a Successful Event
unique-limos-wpadm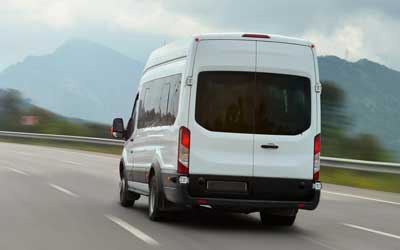 Renting a party bus is an exciting way to celebrate special occasions with friends and family. To ensure a successful and enjoyable experience for everyone on board, it's important to follow proper party bus rental etiquette. In this blog, brought to you by Unique Limos in Toronto, we will explore the dos and don'ts of party bus rental etiquette, helping you create unforgettable memories while respecting the rules and guidelines.
Do Respect the Rules and Guidelines
Each party bus rental company may have specific rules and guidelines to ensure the safety and enjoyment of all passengers. Familiarize yourself with these rules before boarding and ensure that everyone in your group understands and follows them throughout the journey.
Don't Exceed Passenger Capacity
Respect the passenger capacity limit set by the rental company. Overcrowding the party bus can compromise the safety and comfort of everyone on board. Stick to the designated number of passengers to ensure a smooth and enjoyable ride.
Do Treat the Vehicle with Care
Take care of the party bus as if it were your own. Avoid causing any damage to the interior or exterior of the vehicle. Be mindful of spills, stains, and any potential harm to the furnishings, amenities, and electronics. Treat the party bus with respect and leave it in the same condition as when you boarded.
Don't Bring Illegal Substances or Items
Party bus rentals are subject to local laws and regulations. It is essential to adhere to legal requirements and refrain from bringing any illegal substances, items, or activities on board. Respect the laws and ensure that your event remains safe, legal, and enjoyable for everyone.
Do Communicate with the Chauffeur/Driver
Maintain open and respectful communication with the chauffeur or driver throughout the journey. They are there to ensure your safety and provide a smooth and pleasant experience. Communicate any special requests, changes in plans, or concerns to the driver in a polite and considerate manner.
Don't Disturb Other Passengers or Pedestrians
Remember that you are sharing the road with other drivers and pedestrians. Keep noise levels within reasonable limits to avoid disturbing others outside the party bus. Be respectful of other passengers' personal space and ensure that your celebration does not intrude upon their experience.
Do Clean Up After Yourself
Take responsibility for keeping the party bus clean and tidy during and after the event. Dispose of trash in designated bins and clean up any spills or messes promptly. Leaving the party bus in a clean state shows consideration for the rental company and future passengers.
Don't Be Late
Be punctual and adhere to the agreed-upon pickup and drop-off times. Being late can disrupt the schedule and inconvenience others who may have booked the party bus after your rental period. Plan ahead, allowing sufficient time for transportation and coordination with your group.
By following proper party bus rental etiquette, you can ensure a successful and enjoyable event for everyone involved. Respect the rules and guidelines set by the rental company, treat the vehicle with care, and be considerate of other passengers and the driver. Unique Limos in Toronto is here to provide a memorable and safe party bus rental experience. Contact us for your next celebration and let us help you create unforgettable memories on wheels while adhering to proper etiquette.