The Ultimate Guide to Toronto This Fall
unique-limos-wpadm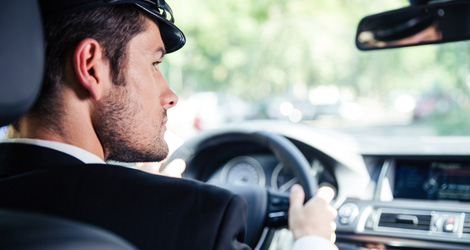 Enjoying Toronto in the fall can be an amazing experience. This fall choose to go out on the town in style in a beautiful limousine. There are many major theatre attractions to take in while riding around town. So many attractions will make the head spin as you try to choose which to take in first. What better way to enjoy the drive then to have a full bar within reach and nice comfy seats to sit back in? Also your driver will be a familiar expert with city life and will know exactly where to take you.
This is the perfect guide to your Toronto experience during the fall:
1. Arrive in style at the Four Seasons Centre for the Performing Arts and take in the beautiful ballet of Swan Lake. The National Ballet of Canada is performing their classical tale of an enchanted Swan Queen named Odette. This tale tells of an evil sorcerer who cast a spell on the beautiful Queen. The month of November is full of showings of this timeless ballet.
2. Show up at Nathan Phillips Square on November 30, for the Calvacade of Lights in a beautiful Lincoln limousine. This is a spectacular tradition for Ontario as they light their beautiful Christmas tree to get ready for the holiday season. There are tons of musical performances to enjoy before the night ends with a big bang of fireworks.
3. Nightlife in Toronto could not be more fun when looking for the best venues in a Hummer limousine with friends. You could choose to start at The Drake Hotel for some very sophisticated drinks and could end at The Horseshoe Tavern where you can rock the night out with a live band. Many of the nightclubs and bars that are famous in Toronto are in the Entertainment District and Richmond Street. This is one night of clubbing you will never forget, especially if it's chilly outside.
4. Another fall favorite is hockey. Show up at your favorite game with your friends in the Hummer limousine. Your friends will love you for this and will always remember riding in style to go watch their favorite hockey players in action. You can even take a limo ride down to the Hockey Hall of Fame on Yonge Street. This magnificent building opened in 1993 and used to be the Bank of Montreal.
5. Having dinner with the one that you love in a revolving restaurant can be exhilarating. The CN Tower Restaurant revolves completely in 360 fashion. If you arrive in early evening you can watch the sunset and enjoy an amazing view of the city as it lights up for the night.
Renting a limousine is the best way to travel as a tourist in Toronto. You will be able to oooh and ahhh at all of the architecture and beauty that the city has to offer. There are many more sights to see in this wonderful city so enjoy it while being chauffeured with a full bar available.