Tips to Help You Choose The Right Limousine for Your Wedding
unique-limos-wpadm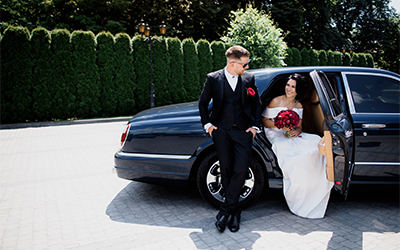 Your wedding day is a momentous occasion filled with love, joy, and memories that will be cherished forever. Among the many elements that contribute to the perfect wedding experience is transportation. Arriving in style and luxury is a dream for many couples, and that's where a limousine comes in. To help you choose the right limousine for your wedding, this blog post offers valuable tips and considerations that will make your selection process a breeze.
Determine Your Needs
Before diving into the world of limousine rentals, it's essential to assess your specific needs. Consider factors such as the number of passengers, the distance to be traveled, and any additional requirements you may have. This evaluation will help you determine the type and size of limousine that best suits your wedding transportation needs.
Style and Theme
Your wedding is a reflection of your unique style and theme. When choosing a limousine, ensure it complements the overall aesthetic of your wedding. Whether you envision a classic, vintage, or contemporary look, there are limousine options available to match your desired style and enhance the ambiance of your special day.
Check Reviews and Reputation
Researching the reputation and reviews of limousine rental companies is crucial in ensuring a reliable and exceptional experience. Look for testimonials, ratings, and reviews from previous customers to gain insight into the company's professionalism, punctuality, and overall customer satisfaction. A reputable company will have a track record of providing excellent service for weddings.
Inspect the Limousine
Before making a final decision, it's essential to physically inspect the limousine you are considering for your wedding. Schedule a visit to the rental company to see the limo in person. Check for cleanliness, comfort, and overall condition. Assess the amenities provided and ensure they meet your expectations. Taking this step allows you to make an informed decision and eliminates any potential surprises on your wedding day.
Cost and Packages
Determine your budget for wedding transportation and inquire about pricing and packages offered by different limousine rental companies. Compare the costs and included services to find the best value for your money. Be sure to clarify any additional charges, such as overtime fees or gratuity, to avoid any unexpected expenses.
Book in Advance
Once you've found the perfect limousine for your wedding, it's crucial to book it in advance. Popular wedding dates can fill up quickly, so securing your reservation ahead of time ensures availability and peace of mind. Aim to make your reservation several months before your wedding day to avoid disappointment.
Choosing the right limousine for your wedding involves careful consideration and attention to detail. Rely on Unique Limos for a comfortable and luxurious travel experience on your wedding day. From pick-up to chauffeuring you to the church and wedding venue, our fleet of late-model wedding limos in Toronto ensures a stylish and memorable transportation experience.