5 Reasons To Choose Limo Services For Airport Transportation
unique-limos-wpadm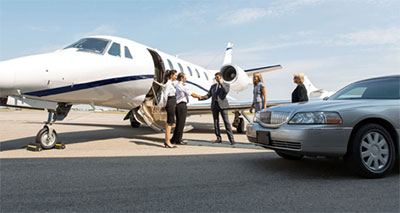 Most business professionals look for efficient and reliable ways to travel and attend corporate meetings and events. When you are going in or out of the airport, you need to follow the time, because once you missed the flight, you have to wait for a longer time which will impact your business profile.
Use of an airport limo service will not only help you in to/from airport transportation but also provide you with plenty of other benefits. Some are as given below:
Reliable Transportation
The professional limousine services provider takes the responsibility to make you reach out at an airport and get your flight on time without taking care of traffic and parking. The drivers are experienced, licensed and well-versed to the local area to drop you off to the desired location on time.
Comfort
As compared to the local bus and taxis, the well-maintained limos ensure you with maximum comfort while traveling. The drivers are experienced and courteous to provide the best service possible. Moreover, luxury limos are designed with all amenities that most of the business travelers look for while traveling.
Convenience
Using the pre-booking of your drop-off and pick-up times with limos services, you can enhance your traveling experience. Convenient services mean they pick up from your door to drop off right at the entrance of the terminal.
Luxury Transportation Experience
Traveling in the limo is a dream of several people as it provides a certain kind of glamor and elevated appearance. People, who love limo find a smart way even for short distance to ride in a limo.
Cost- Effectiveness
Local limos ensure hassle-free traveling, on-time pick-up and drop off, handling your luggage safely and providing you with a comfortable ride – all in budget-friendly cost.
So, if you are planning to book limo services for airport transportation, contact us at Unique Limos in the GTA. Our chauffeurs are available 24/7 to provide you with the best riding experience in our late model limos. Get ready to experience a limousine ride with us at a reasonable cost.