Use a Limo for Your Bachelor/Bachelorette Party in Toronto
unique-limos-wpadm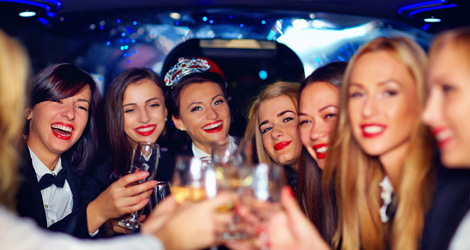 There is no better place to have a final fling before you get married than Toronto. With so much to see and do, you will get to have a wild night or weekend that you will never forget. If you are in Canada for the night or for a couple of days before the wedding, you should definitely consider taking a limo wherever you go!
Get to as Many Places as Possible
When you only have a short amount of time to relax and have fun, you want to get to as many places as possible. With many bars, restaurants and clubs in town, you will want to see as many of them as possible. With traffic sometimes being an issue in Toronto, taking a limo is much easier than taking a crowded bus or subway to get around. And, you won't have to worry about the stress of driving in a city you're not familiar with or getting lost when in a rental car.
No One Needs to Be a Designated Driver
There is no need for anyone to be a designated driver when you have a limo waiting for you. This means that you don't have to convince a friend or family member to come to town with you just to be your chauffeur. It also means that you don't have to pay for someone's hotel room or pay for all of their food and non-alcoholic drinks as a condition of getting them to come with you.
Where Would You Go in Toronto?
There are many places that you can see while in town. If you like sports, you can go to the Rogers Centre to see the Toronto Blue Jays or to the Air Canada Centre to see the Maple Leafs play during the hockey season. There are also several major league franchises in lacrosse and soccer that call Toronto home. For those who enjoy shopping, there are many high end retailers that you won't find anywhere else in the country. The CN tower is a great place to visit if you like architecture or simply enjoy seeing the sights in a city that you have never been to before.
Using a limo service to get around town during your bachelor or bachelorette party makes it easier to get around town without forcing anyone to stay sober. When you have a limo, you can ride in style without having dealing with traffic or getting stuck in one place because no one wants to spend 30 minutes at a subway station just to go a few blocks.