Why Choose a Limousine for Prom Night: Benefits and Advantages
unique-limos-wpadm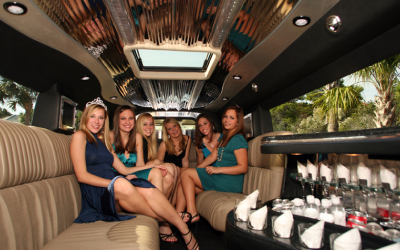 Prom night is a milestone event in a teenager's life. It's a night of glamour, celebration, and memories to last a lifetime. One of the most exciting decisions you'll make for this special evening is your mode of transportation. While many options exist, none exude luxury and style quite like a limousine. In this blog, we'll explore why choosing a limousine for your prom night is an excellent decision. Join us as we explore the undeniable benefits and advantages of selecting a limousine for your prom night, offered by Unique Limos.
Unmatched Luxury
There's no denying that a limousine is the epitome of luxury. Stepping into a sleek, well-appointed limousine instantly elevates the prom experience, making you and your friends feel like royalty. Plush leather seats, mood lighting, and entertainment systems create an unparalleled ambiance.
Stylish Arrival
Arriving at your prom venue in a limousine is the ultimate statement of style. You'll make a grand entrance, turning heads and leaving a lasting impression. Your friends and classmates will admire your choice, and you'll feel like a star on your red carpet moment.
Group Enjoyment
Prom is about celebrating with friends; a limousine allows you to do just that. With ample space, you and your friends can travel together, enjoying each other's company, laughter, and music. It's a communal experience that adds to the fun and excitement of the night.
Safety First
Safety should always be a top priority, especially on prom night. Limousines are driven by professional chauffeurs who prioritize your safety. You won't have to worry about designated drivers, navigating traffic, or parking. Instead, you can relax and enjoy the night, knowing you're in capable hands.
Stress-Free Travel
Prom night can be hectic, with preparations, photos, and excitement. Choosing a limousine eliminates the stress of coordinating transportation. Our professionals will take care of all your transportation needs, allowing you to completely engage in the festivities without any concerns about pick-ups and drop-offs.
Memorable Moments
Prom is a night of making memories; a limousine ride adds to those cherished moments. Whether sipping sparkling cider, taking photos with your friends, or simply basking in the luxurious atmosphere, your limousine experience will forever be etched in your memory.
Red Carpet Treatment
Unique Limos ensures you receive the red carpet treatment you deserve on prom night. Our dedicated professional chauffeurs are committed to creating a memorable experience, ensuring that your arrival and departure are marked with style and elegance.
Choosing a limousine for your prom night isn't just about transportation; it's about creating a magical, unforgettable evening. At Unique Limos, we understand the significance of this special occasion and are committed to making it extraordinary.
Make your prom night a dream come true with Unique Limos. Contact us today to book your luxurious limousine experience and discover the benefits and advantages that will make your prom night unique.